September 11th, Miami, FL
Promoters of Cuba Decide convened the diplomatic representatives of the European Union for an emergency meeting before the visit of the High Representative of the Union for Foreign Affairs and Security Policy, especially in the framework of the statements of support by Federica Mogherini and the presumed unawareness of the repression against Cuban citizens by the representative of European countries.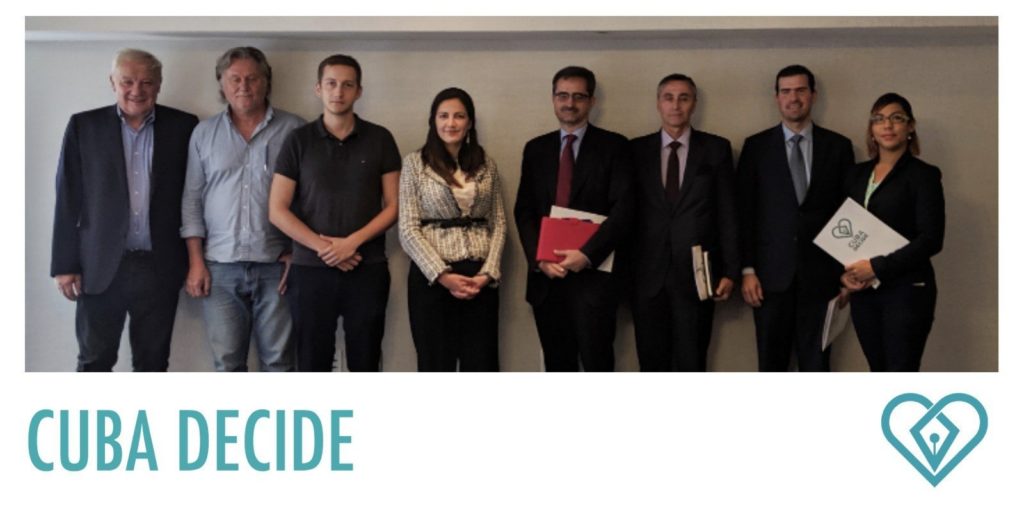 During the meeting, we denounced the repression and provided documentation with the number of arrests to diplomatic representatives from Spain, France, the Czech Republic and the United Kingdom. Afterwards, the document with the number of arrests was also delivered to representatives from Germany, Italy and Romania.
The representatives have shown their solidarity with Cuban citizens and extended our complaints and documentation to their respective governments. The promoters of Cuba Decide keep on working to monitor all international relations with the dictatorship and to obtain increased support for the Cuban civil society.