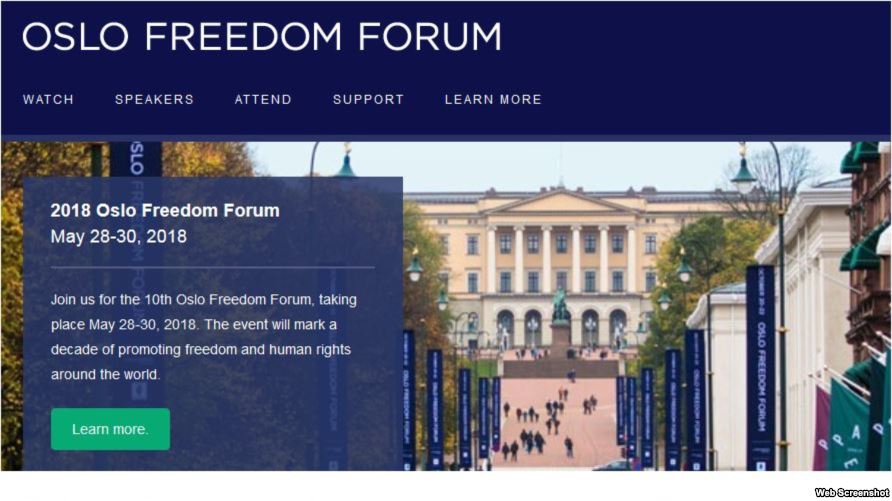 Oslo Freedom Forum (May 28 – May 30) is observing ten years of gathering together human rights activists, entrepreneurs, reporters, technologists, policymakers, philanthropists, and artists to focus on human rights challenges and the aim of a freer and more just world.
Over the years Cuban dissidents have been a presence at the Oslo Freedom Forums:.Armando Valladares, Berta Soler, Yoani Sanchez, Rosa María Payá Acevedo, and Danilo Maldonado «El Sexto» have addressed the prestigious gathering since 2009. Unfortunately this year Jose Daniel Ferrer Garcia was barred by regime authorities in Cuba from attending the event. Human Rights Foundation, the organizer of the Oslo Freedom Forum, denounced the Castro regime's arbitrary measure.
HRF strongly condemns the Cuban dictatorship's arbitrary travel ban against prominent prodemocracy leader @JDanielFerrer who earlier today was prevented from boarding a flight to Norway to attend HRF's @OsloFF. Spanish video: https://t.co/kOtaMKHMFW @Kasparov63 @ThorHalvorssen pic.twitter.com/ouHrRpEBUZ

— HRF (@HRF) May 24, 2018
Nevertheless, Cuba was represented during this gathering with a presentation of the Victims of Communism documentary on Rosa María Payá that also documents the circumstances surrounding the 2012 extrajudicial killings of her had Oswaldo Payá and Harold Cepero.
At the Oslo Freedom Forum Rosa spoke of how «communist regimes mutilate the human soul. It's hard to imagine the level of repression.» She also issued a call for international solidarity: «Societies that live under communism suffer. To get out of that place, we need a collective effort … we need the support of the international community.»
Source: http://cubanexilequarter.blogspot.com/2018/05/oslo-freedom-forum-10-years-rising.html