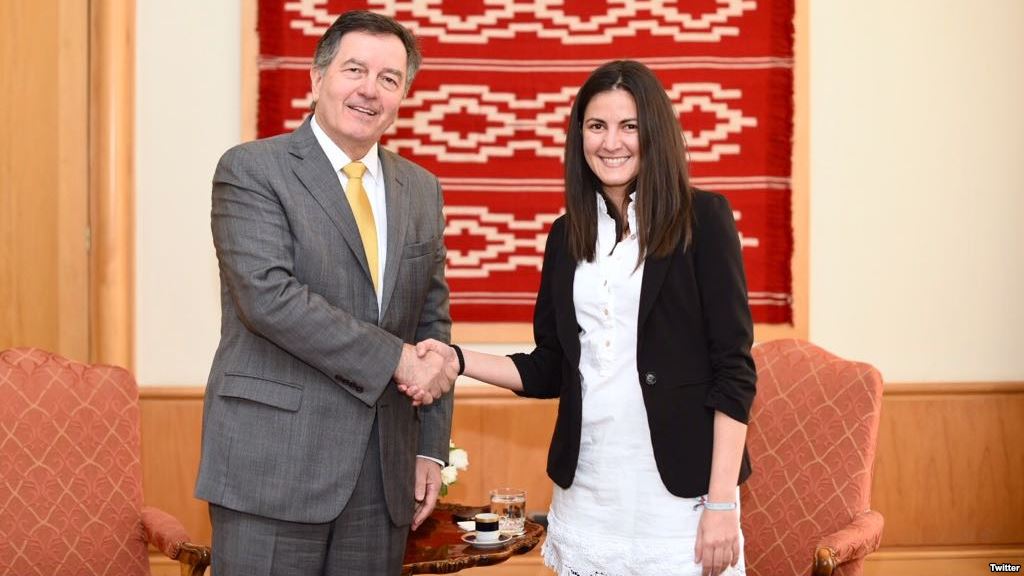 The Minister of Foreign Affairs, Roberto Ampuero, received in audience today Rosa María Payá, president of the Latin American Network of Youth for Democracy and Cuba Decide, who is in Chile to participate in various seminars and forums on democracy and human rights.
«She has informed me about her analysis of the current circumstances of what is happening in Cuba, about the change of direction, the change of the presidency from General Raúl Castro to President Miguel Díaz-Canel, and about the action and tasks carried out by the organization she presides over,» said the Foreign Minister after the meeting. «All this is very important for us as Chileans and as Foreign Ministry. We as Foreign Ministry are always open to hearing the opinion of those who have a high level of representation, relevant in different countries and who want to share with us their vision of the country,» the authority added.
The Secretary of State also pointed out that Chile «is a country that adheres to international law, Chile is a country that highly values what freedom is, what democracy is, what free elections are, what the alternation of power is, and in this sense, we have also spoken from the Chilean perspective with Rosa María Payá».
Source: http://prontus.minrel.gob.cl/minister-ampuero-meets-with-rosa-maria-paya/minrel/2018-05-04/104211.html