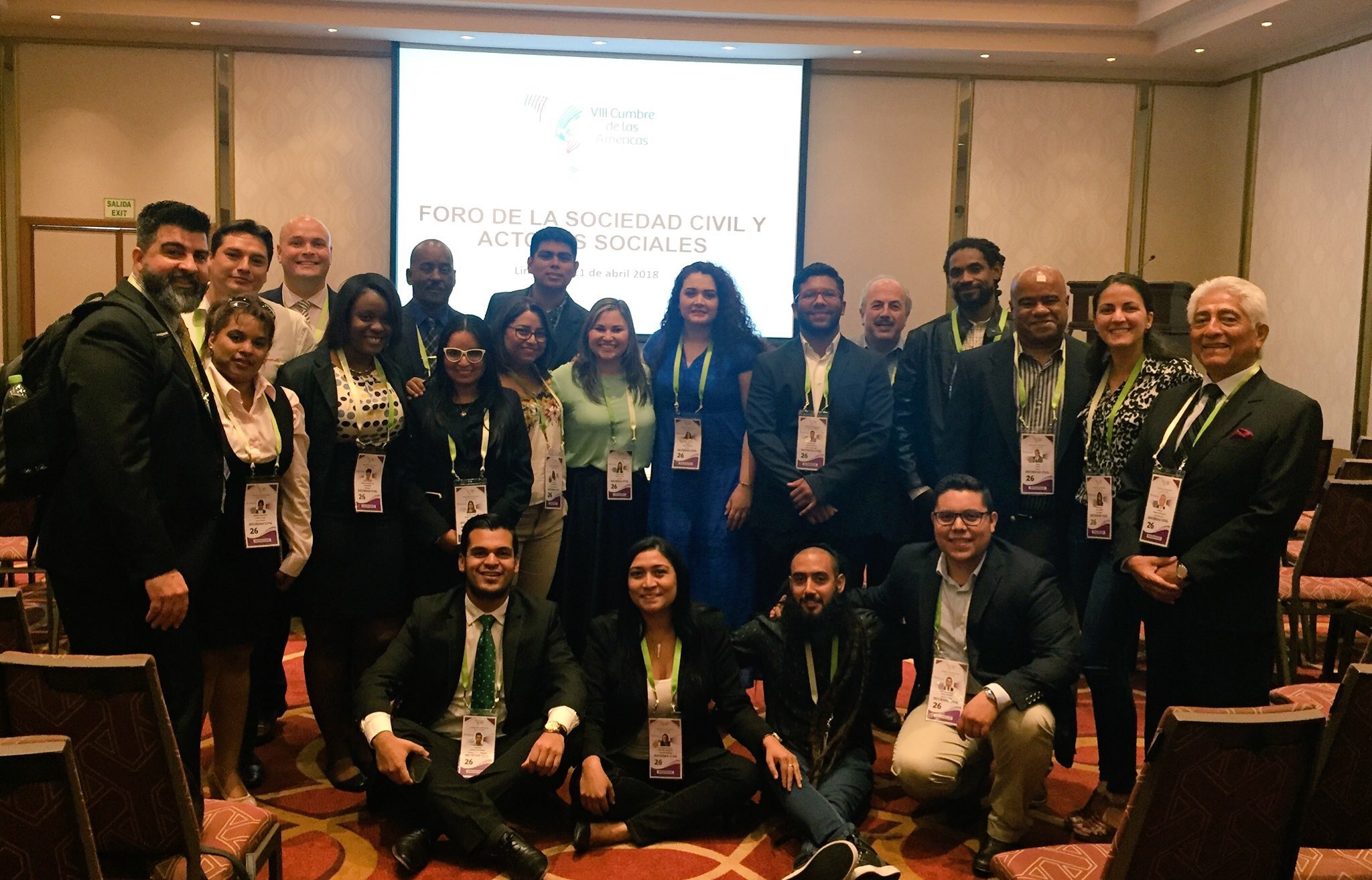 Dozens of Cuban government agents forced the temporary shutdown of the civil society hemispheric forum at the Summit of the Americas on Thursday by shouting over all the speakers from all over the Americas. The incident is an example of the climate of violence that the regime has brought to the event to prevent the Cuban independent civil society to speak. Rosa Maria Payá was one of the speakers, leading one of the coalitions of the civil society forum and the Cuban agents tried to stop her to talk and shouted over the voices of the ambassadors and the General Secretary of the OAS.
Members of the Latin-American Youth Network for democracy chaired by Rosa Maria, together with Cuban activist, artists and promoters of Cuba Decide remained in the room in spite of the shouting until the organizers enabled another room so that the meeting could take place away from the violence of the agitators of the Cuban dictatorship.
In the next video that went viral on the networks, members of Cuban independent civil society peacefully face the Castro shock troops and read their contributions and denunciations at the Summit of the Americas.
Esto hacen las tropas de choque del castrismo. Para Cuba libertad!

Posted by Rosa María Payá Acevedo on Thursday, April 12, 2018